Pipod is an online platform that humanizes the experience of connecting students to university organizations to find one's best fit. We do this through allowing students to easily have 1-on-1 conversations with active members and leaders and allowing student to better visualize the values and activity of organizations in one place.
Team (remote):

Patricia Yu, Kristel Yu, Tony Zhang, Bella Lin
Skills:

 Product design, product development, user research, pitching, lean business strategy, UI design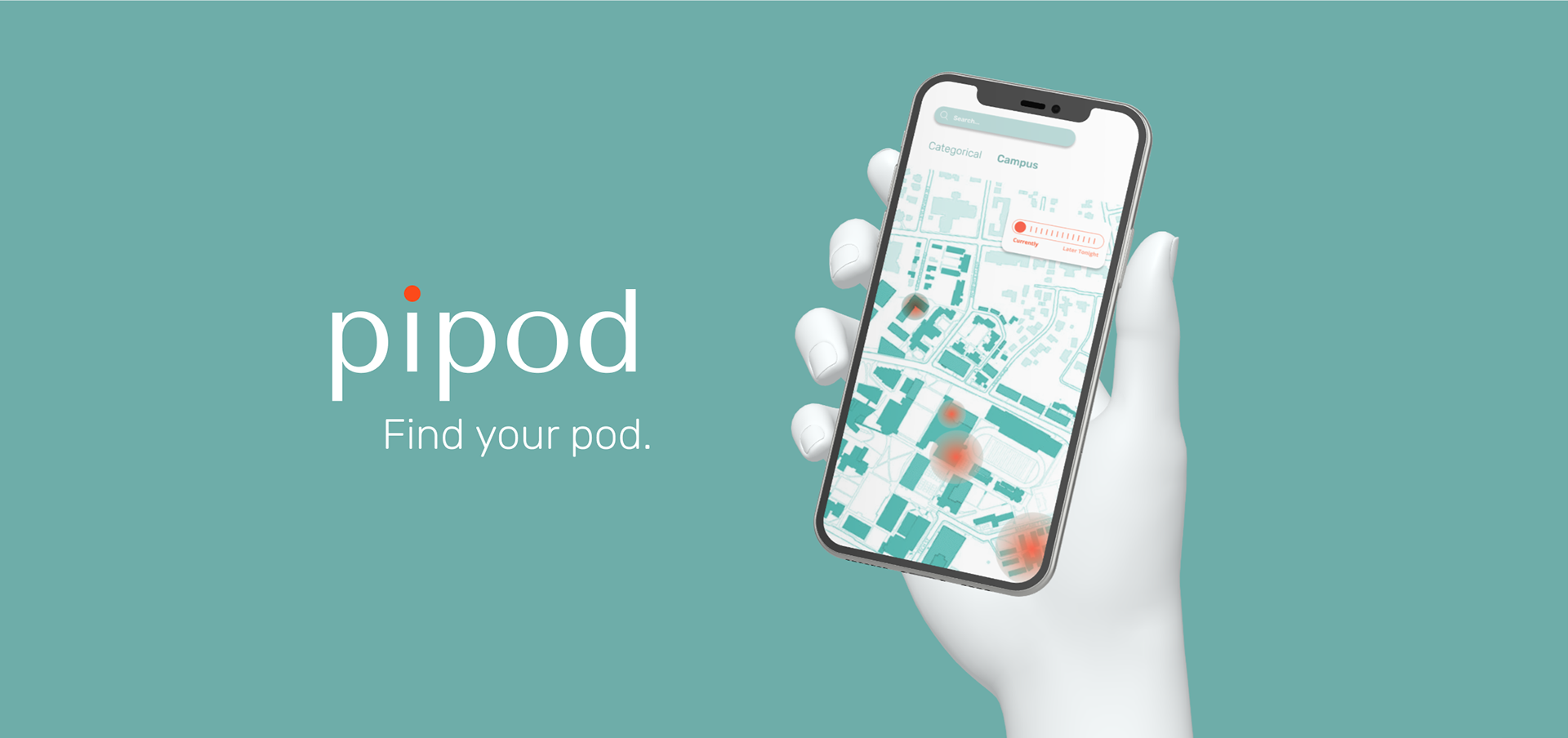 Our process was rich with feedback and iterative change.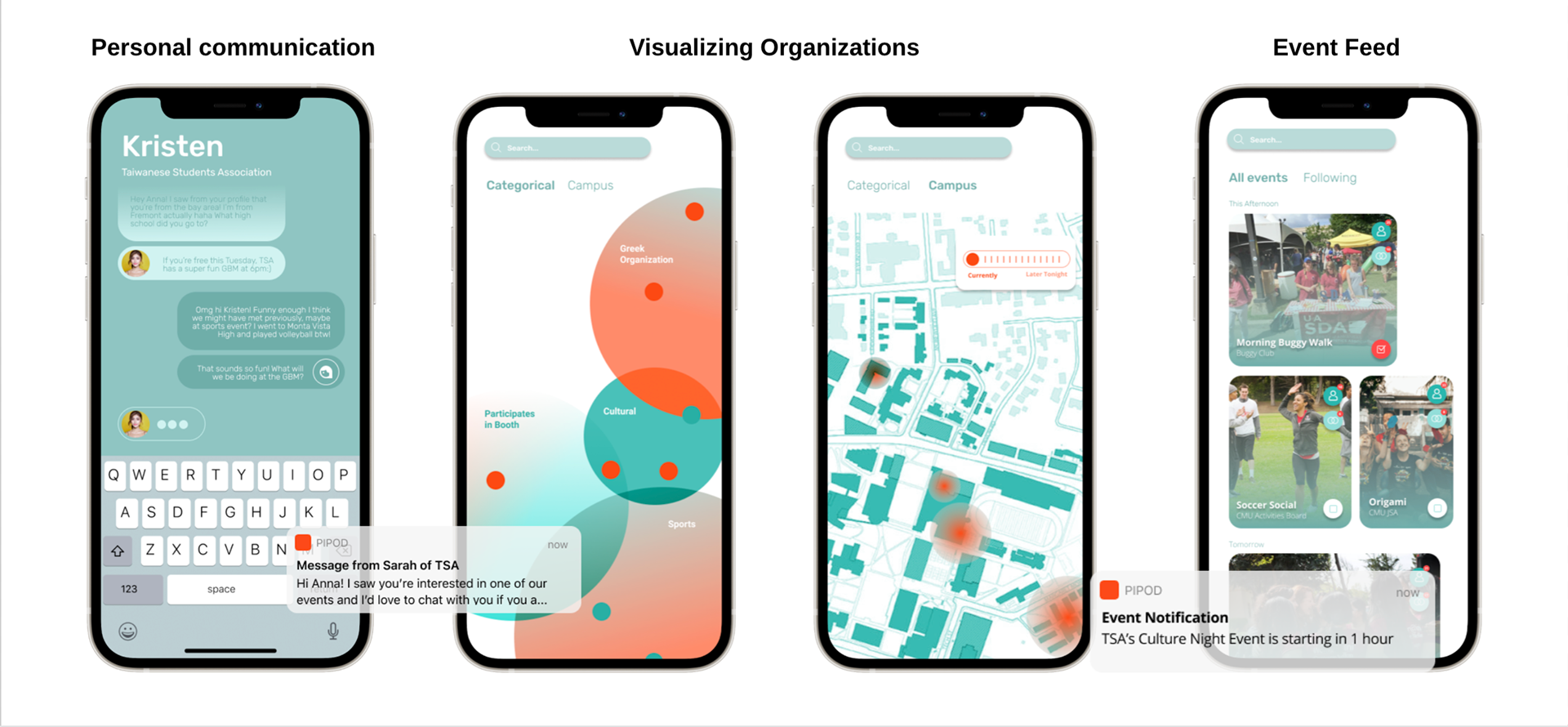 The process of working on Pipod has been an incredible learning experience. I was not only able to exercise design skills such as branding and UI screen designs, but begin to understand the many real-life considerations there are to the things designers design. Translating user needs (conducted by our own interviews), into distinct insights, and finally, UI features was also a very valuable experience that I never got to experience previously. Like many design projects I have taken part in, there's a lot of uncertainty that can only be resolved by just going for it and seeing what feedback you receive. The collaborative nature of this project also gave me many opportunities to reflect on my strengths, weaknesses, and the way I work in a group setting. I'm glad that our group was able to develop our service so much in the past few weeks and in a way, define our own process of bringing Pipod to life.
​​​​​​​