Based on the values and mission of
Sambanova Systems
, an artificial intelligence startup, I created a t-shirt design showcasing their pilot chip, Chameleon. The design was eventually printed on 200+ shirts.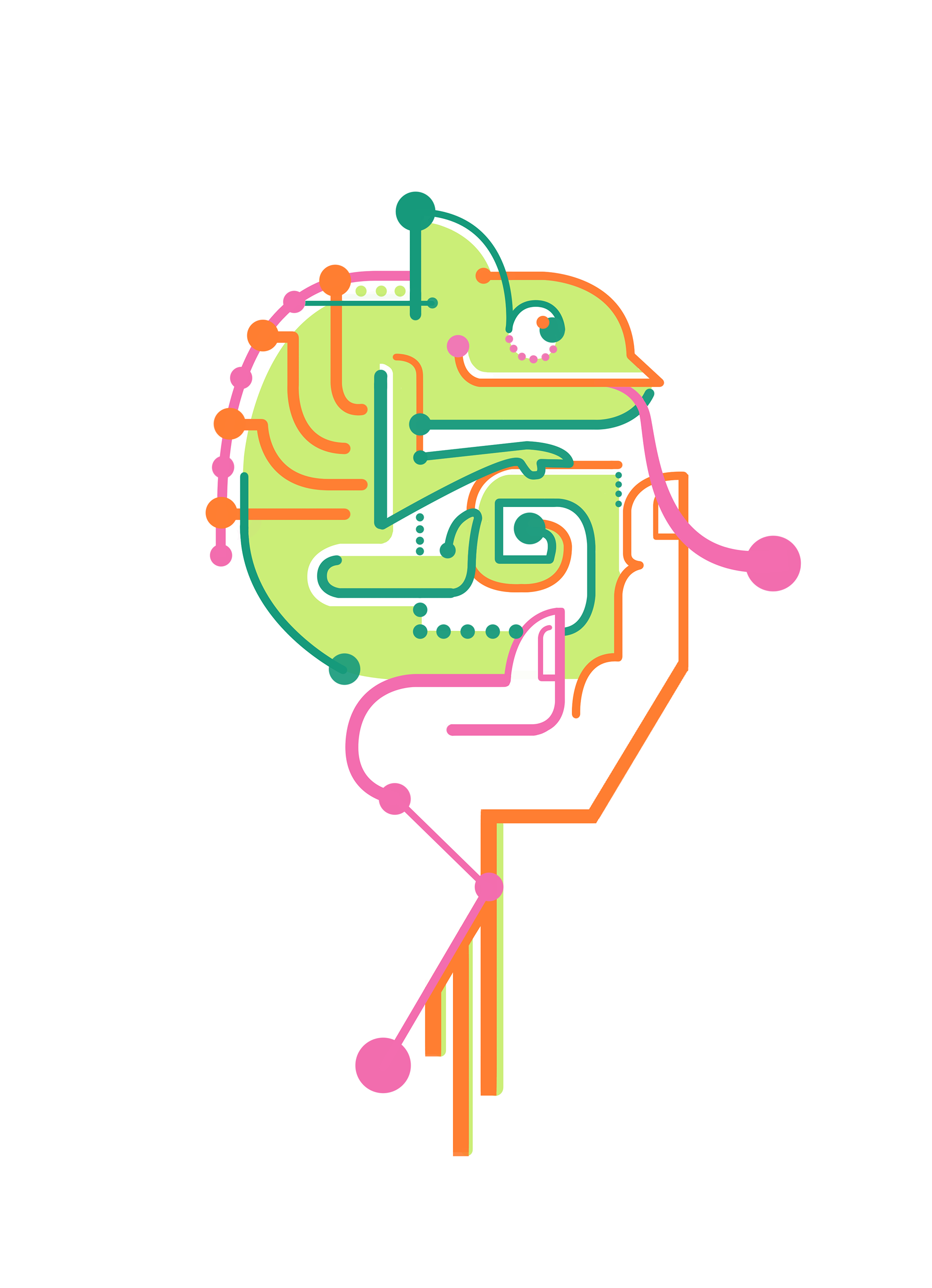 My design depicts the chip, Chameleon, in a human hand. Incorporated in the design are circles connected by lines that represent the neural networks that serve as the foundation of artificial intelligence. The human hand humanizes AI by demonstrating that computers are within humans' grasp, remedying the negative stigma around artificial intelligence. Chameleon, adapting to the form of the human hand, is thus able to allow machines to adapt to all kinds of situations, SambaNova's goal. The orange stripes that extend south of the hand is a subtle reference to the SambaNova logo. The graphic not only aims to showcase Chameleon in a playful way, but also to communicate the essence of SambaNova as a whole.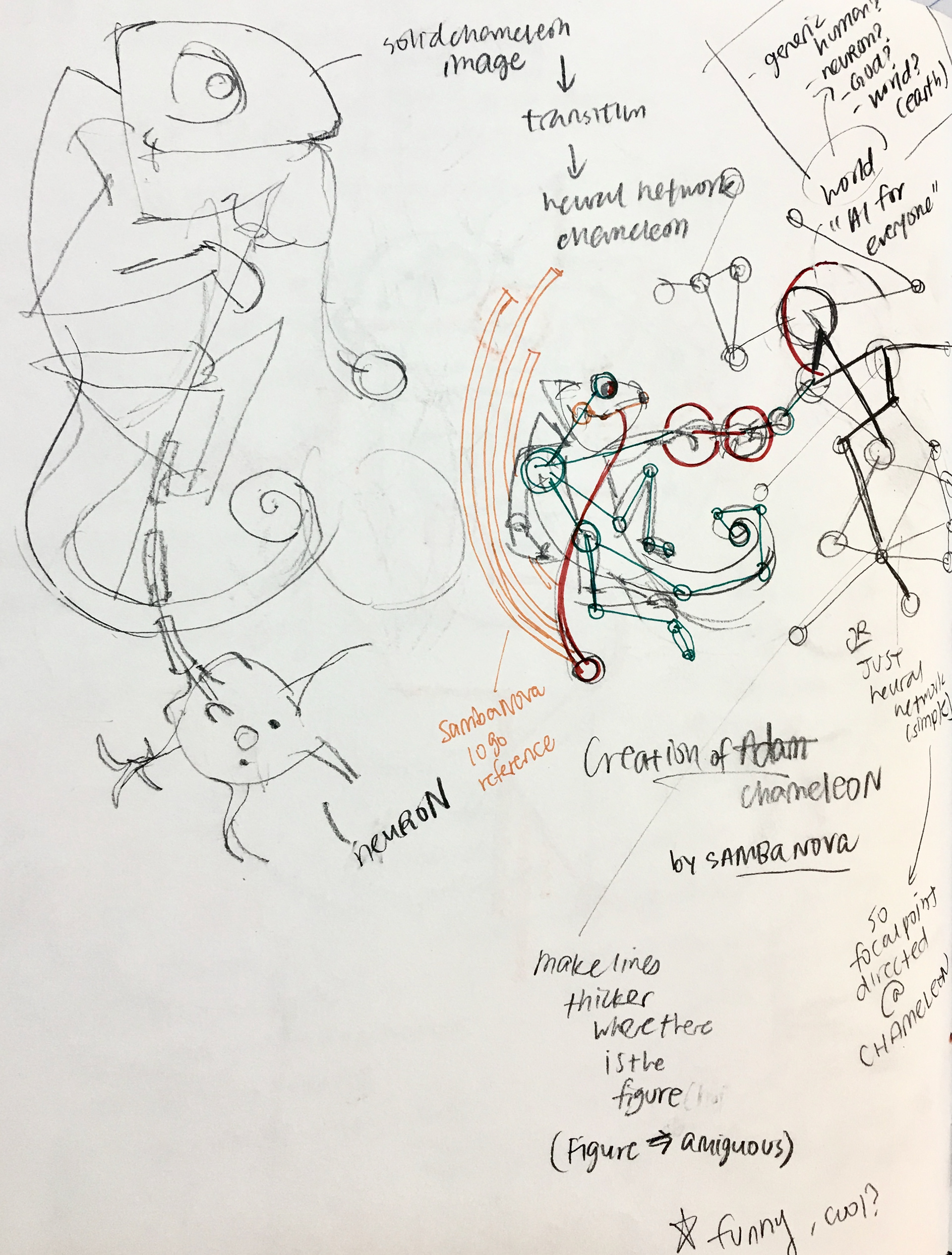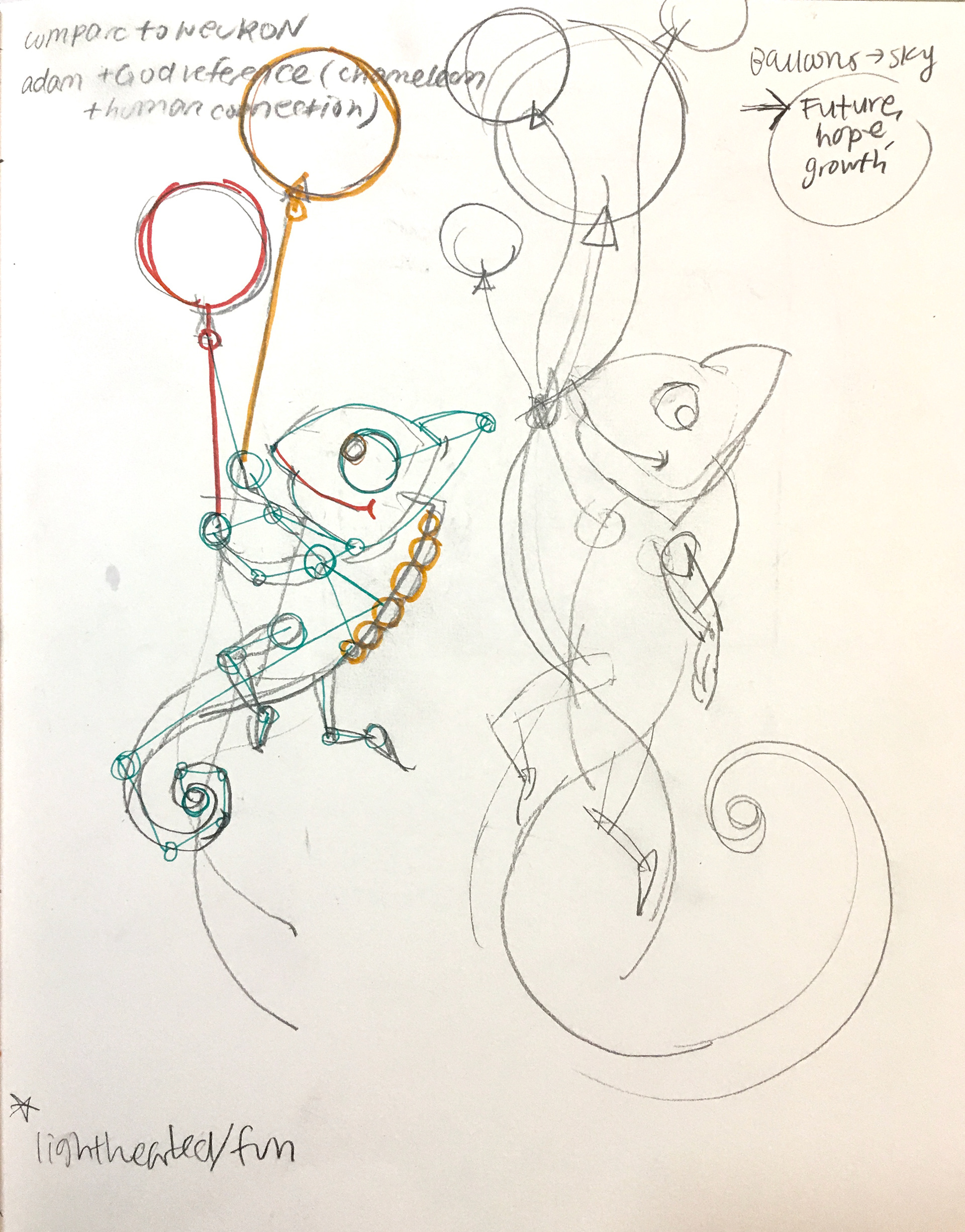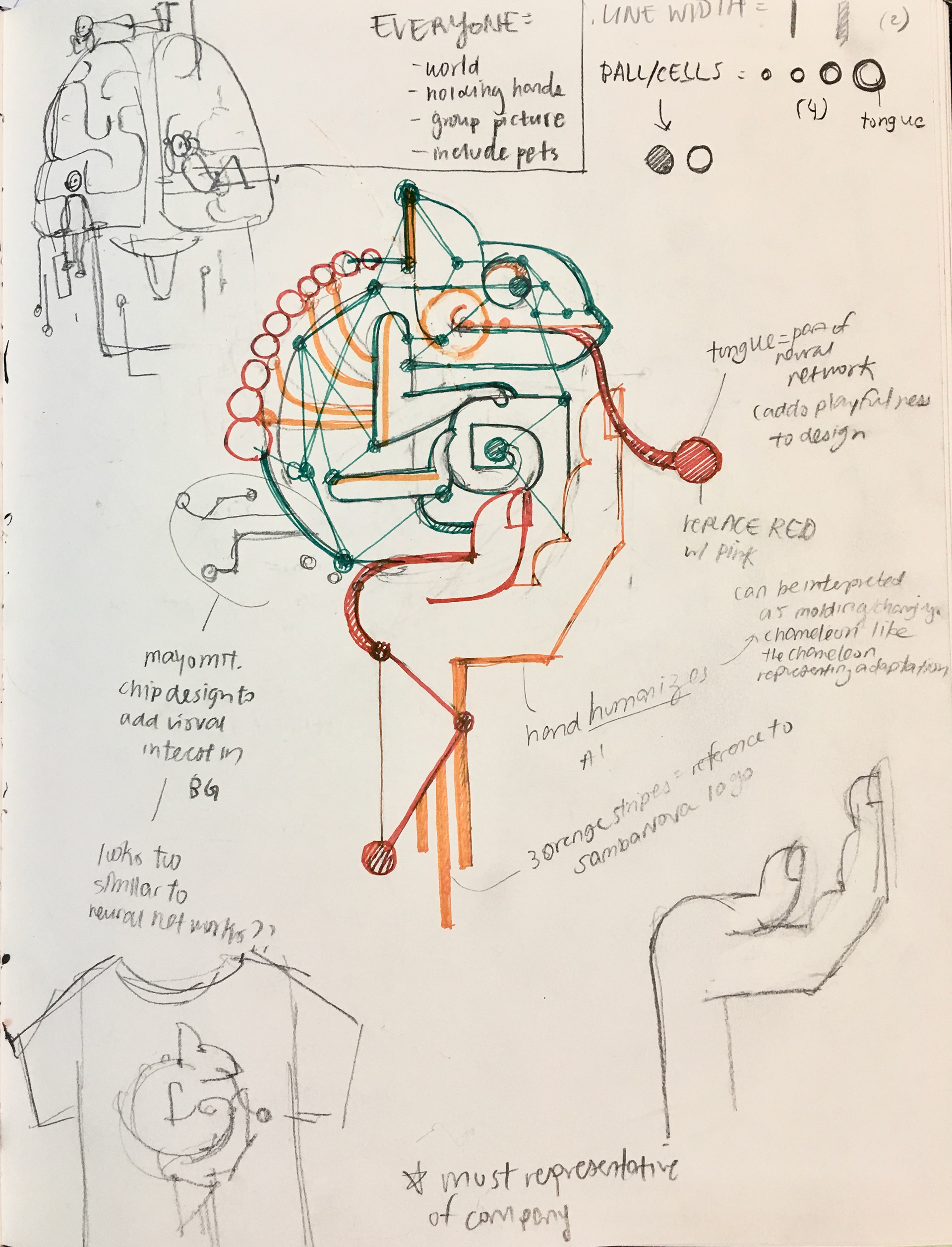 I pitched three concepts for review. With consideration that the t-shirts will be debuted at an annual summer barbecue, and my underlying intention to shift the "cold" or "robotic" associations with AI, I employed a playful style with bright colors. With a three-color limit, I chose greens to reflect the typical coloring of a chameleon, pink to complement the greens, and orange as a nod to the SambaNova logo.
SambaNova chose concept #3, so I went ahead and recreated it digitally in Photoshop.